Battery contact spring is important accessories of battery , Generally made of spring steel ,copper ,iron ,stainless steel and other materials .
When press contact spring mounted on the conductive film ,The spring center contacts the PCB board to form a circuit ,and the current is passed it has the characteristics of strong conductivity.

The production of battery contacts is a special process of processing materials (metal or non-metal) into parts (or semi-finished products) through stamping die cold stamping ,Stamping is a pressure machining method for the required parts by applying pressure to the mmaterial at room temperature to produce separation or plastic deformation

It is mainly used in battery ,lamp, telephone ,soft toy and delectric toy of 1,2,3,5,7 Anti-theft products ,radios,digital ccameras ,lithium batteries,electronics dictionaries,ordering machines,and variety of small electronics products .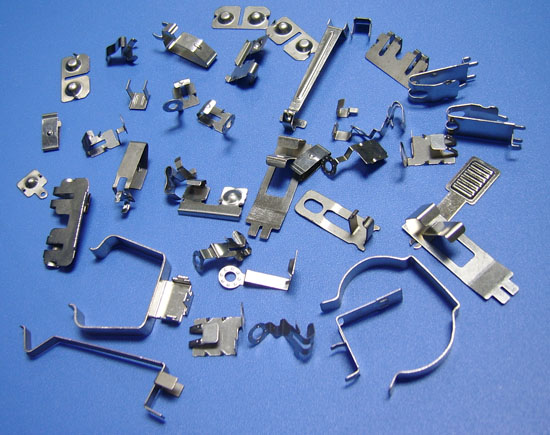 Any question please contact info@jingyiprecision.com